Knock Out Your Problems
With the 1-2 Punch of Cajun Sports Cream
Regular price

Sale price

$29.50

Unit price

per

Regular price

From $14.99

Regular price

Sale price

From $14.99

Unit price

per

Regular price

Sale price

$180.00

Unit price

per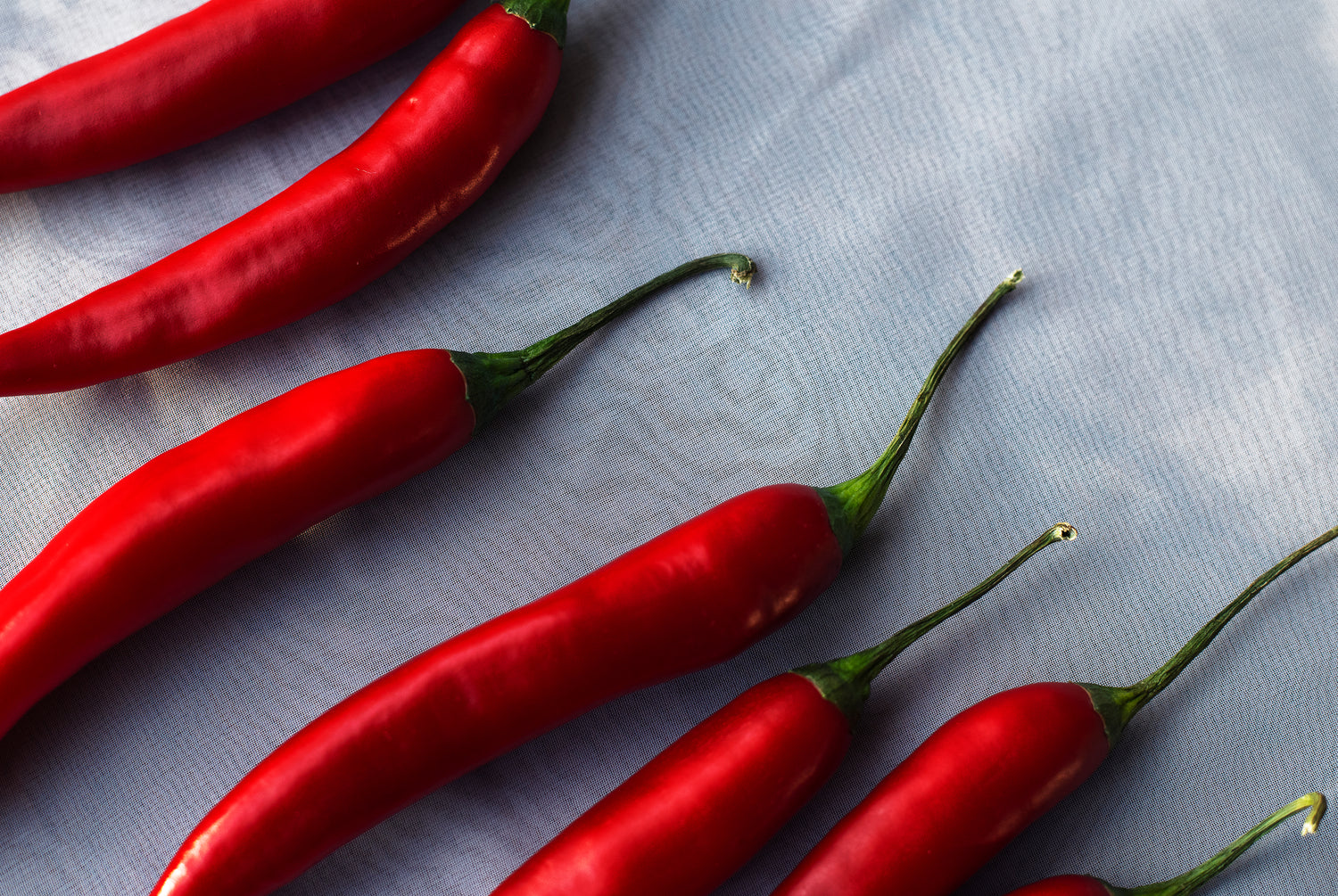 Powered by Capsaicin
When muscle and joint discomfort makes you want to quit, let Cajun Sports Cream knock out your problems. Don't just mask the problem with topical rubs, capsaicin helps diminish the neurotransmitters that send signals to the brain before you feel it.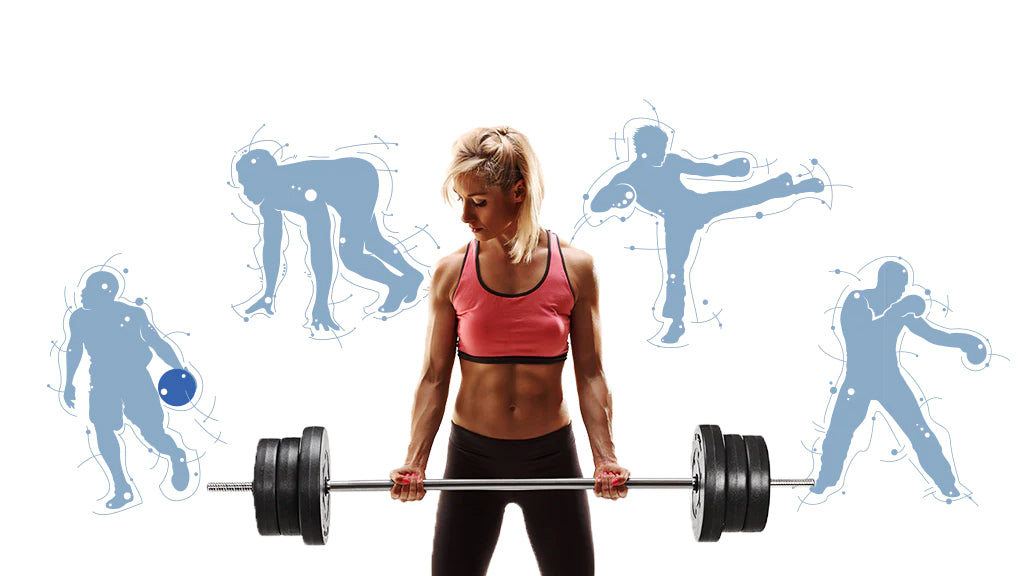 Train Harder, Longer
Cajun Sports Cream was created to last longer than any other topical analgesics that disappear when the going gets tough.
Thanks to capsaicin, the ingredient in cayenne peppers that makes it spicy, Cajun Sports Cream reactivates with activity to get you through your next set, next workout or just up a flight of stairs that gives you trouble.
The long-lasting dream team of willow bark, arnica, comfrey, calendula and other botanicals work in conjunction with capsaicin to reduce inflammation and swelling, circulating blood to the surface, leaving your skin feeling hydrated and soft.
Don't Take It From Us
Here's why they recommend the 1-2 Punch of Cajun Sports Cream!

Darvin Ham

Head Coach, LA Lakers

"I tried Cajun Sports Cream and now I use it exclusively."

Barron Wortham

Former Dallas Cowboy

"Cajun Sports Cream is the greatest!! I'll never use anything else."

Sam Spence

Chaplain, Lone Star Park

"I've used Cajun Sports Cream on sore muscles and joints and had excellent results. I highly recommend it."

Michael O'Shea

Head Athletic Trainer, Univ. of Houston Cougars

"We have been very pleased with Cajun Sports Cream for the past several years. We have found that some of our athletes will not go out to practice without applying Cajun Sports Cream. We feel that it is the most popular sports cream in our Athletic Training Room because it starts to work immediately and lasts through the entire workout."

Dr. Shaun Scoggin

Coppell Wellness Center

"Cajun Sports Cream's ingredients list is uniquely different than any other product on the market. With Capsaicin, emu oil, willow bark, aloe vera, plus four other skin softeners, six additional anti-inflammatories and four delivery agents, it gives a deep long-lasting effect that takes the soreness away."

Steve Hoffner

Global Transactional Strategist

"Without a doubt, Cajun Sports Cream provides the fastest acting, longest lasting, and most effective relief for muscle and tendon soreness I've ever experienced. This is without question the best topical on the market, and I've tried them all."

Burl McBride

Thoroughbred Horse Trainer

"Cajun Sports Cream is amazing. I play a lot of golf and I can put this on my sore shoulders and sleep like a baby."

Luis Quinonez

Jockey

"Cajun Sports Cream goes to work immediately and the more you work out the stronger it gets. I've used several other sports rubs and there's nothing like this product on the market."

Robert E. Lee

World Champion Bodybuilder

"I have tried Cajun Sports Cream and found that it in fact soothes the soreness before, during and after workouts."

Tyler Trahan

Director of Sports Medicine, Nicholls State University

"Since we started using this
product, we are thoroughly pleased with the results.  A little bit goes a long way in assisting our pursuit of world class treatment."

Keith Garnett

Athletic Trainer, University of Missouri, Kansas City

"Late in the game, when your athletes need it the most, Cajun Sports Cream is still going strong!"

Dr. Steven Tutt

Cedar Springs Chiropractic

"I highly recommend Cajun Sports Cream. In my 30 years as a chiropractor this is the best muscle rub with great botanicals."

Shone Gipson

Trainer, Buffalo Bills

"Wow! What a great product! Our players can't believe how well it works and how long they feel the heat. Cajun Sports Cream is very effective for soreness and pain."

Jon Court

Jockey

"I've had a long and illustrious career riding races all over the world. For the past nine years Cajun Sports Cream has helped me continue to compete at a very high level, riding better than ever!"

Terri Jezek

Customer

"I will replace my Biofreeze with Cajun Sports Cream, I like so much better. It feels like it gets to the source of the pain faster, and relieves for longer. Bye Bye Biofreeze!!!!
Not Just For Athletes.
Our unique blend of botanicals makes it the perfect cocktail for other common muscle and joint afflictions.
Arthritis & Fibromyalgia

Anti-inflammatory botanicals like willow bark, arnica, comfrey leaf, aloe vera and calendula are the perfect
tonic to reduce the swelling and dull ache associated with arthritis and fibromyalgia. If you represent an athletic team, organization, have discomfort, or would like to order in bulk, contact:
marcy@cajunsportscream.com.

Gout

Uric acid build-up needs to be kept in check by changing your diet, but the anti-inflammatory ingredients in Cajun Sports Cream manages your discomfort while hyaluronic acid ensures your body retains collagen and improve elasticity in your joints, tendons and connective tissue.

Tendonitis & Lower/Upper Back Irritation

From Tennis Elbow to any irritation of tendons around your body, that sharp discomfort can make life difficult. So whether you need to gently lull your aches so you can sleep or want to push yourself to the limit, Cajun Sports Cream is formulated for your comfort.